Today we went on an 18 mile bike ride. Originally I rode with Danielle but she was defiantly going too fast for me, but Lizzi caught up and was like "Hey Emilie ride slow with me." At first we were pretty close to Danielle but then she just got way ahead of us on the second bridge. Then we get to the end and are like "We are not walking anywhere" so we took a picture with Erica (my 6th grade friend who was on a bike ride with some other group.) On the way back Lizzi and I rode together then with Billy and some other kid.. then we get to the place were we stopped for Pizza ate pizza, talked, and took pictures. I was talking to Dylan and Krista (ugh!) comes up and is like [to Dylan] "What does your shirt say?" and he was like rolling his eyes and was like "Just read it." I thought it was hilarious so we started to laugh and Krista is going "What is so funny? It wasn't that funny." Then on the way back to town I rode with Lizzi (of course), Billy, and Dylan... it was pretty amusing. AND I wasn't the last one back! Lizzi and I were almost last back to the high school stadium but oh well we walked a lot of it. Needless to say that bike will never see the light of day again.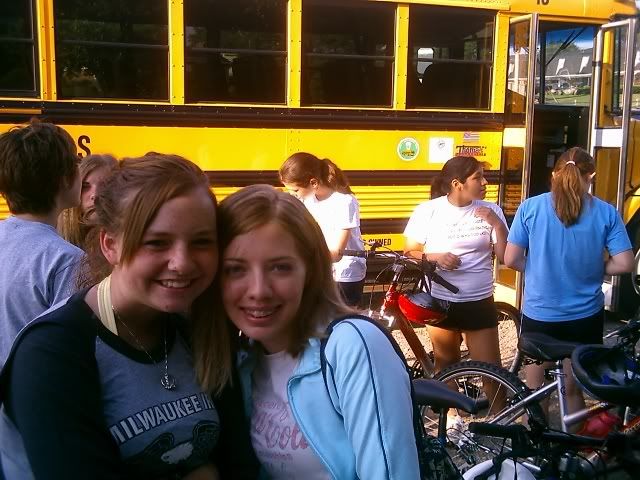 Alexa and me -- she went canoeing today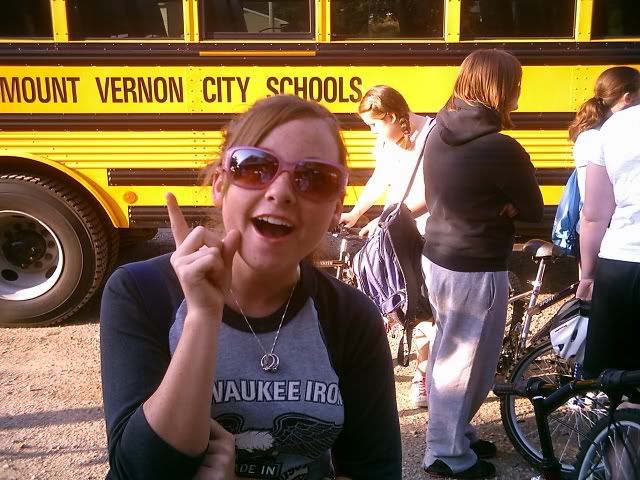 Alexa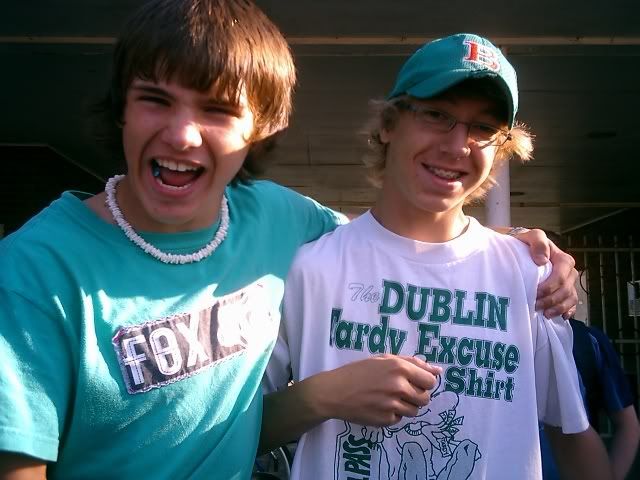 Billy and Dylan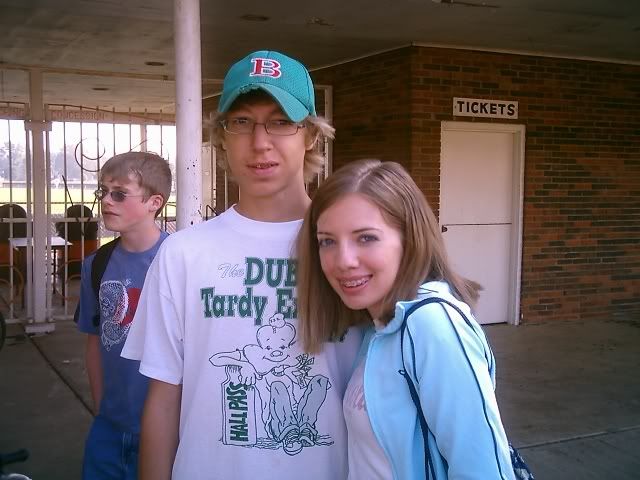 Dylan and me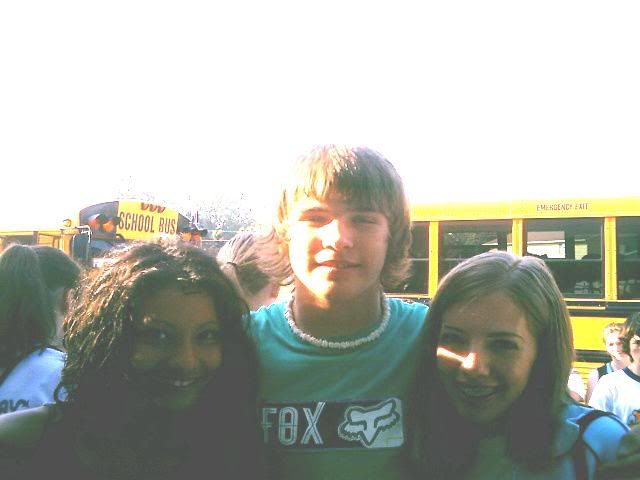 Lizzi, Billy, and me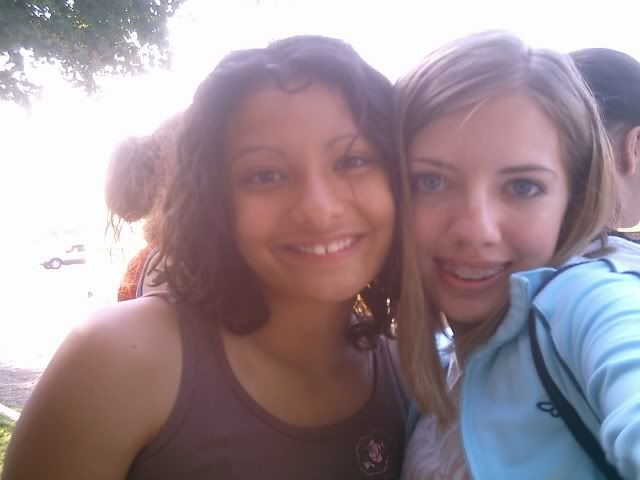 Lizzi and me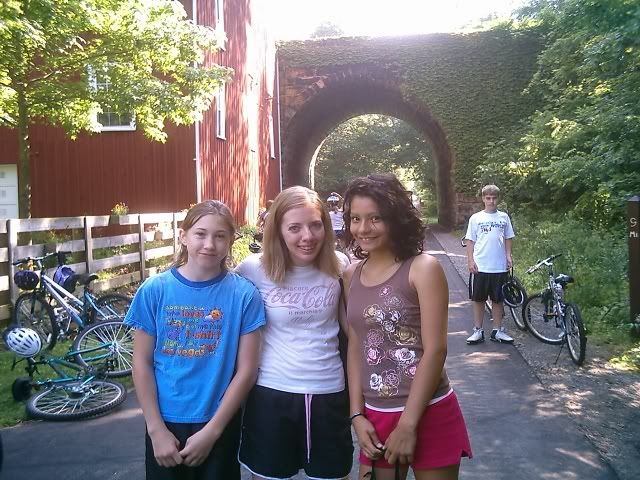 Erica, me, and Lizzi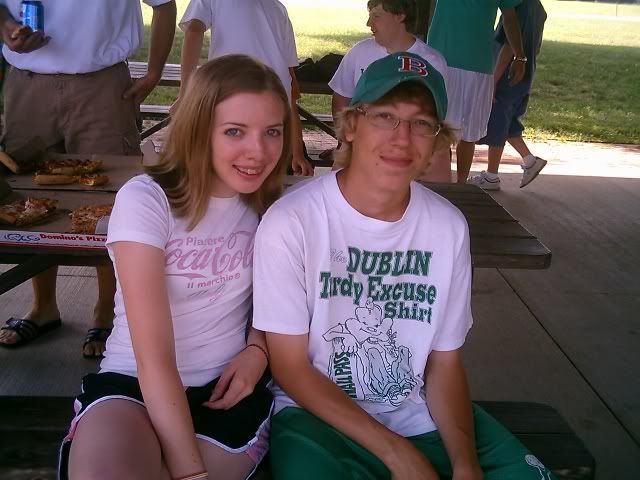 me and Dylan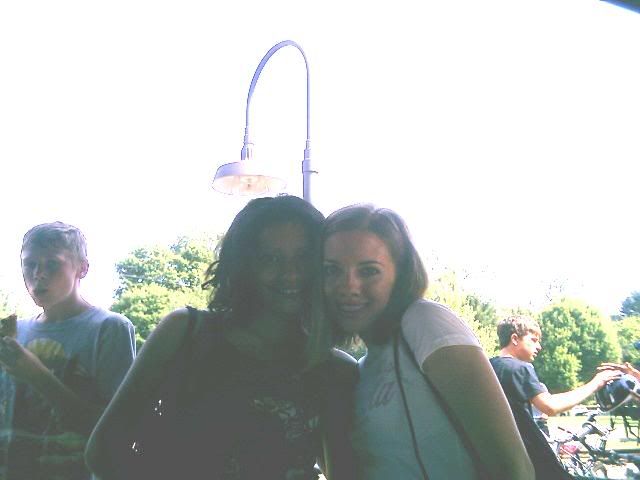 Lizzi and me
Alex and Lizzi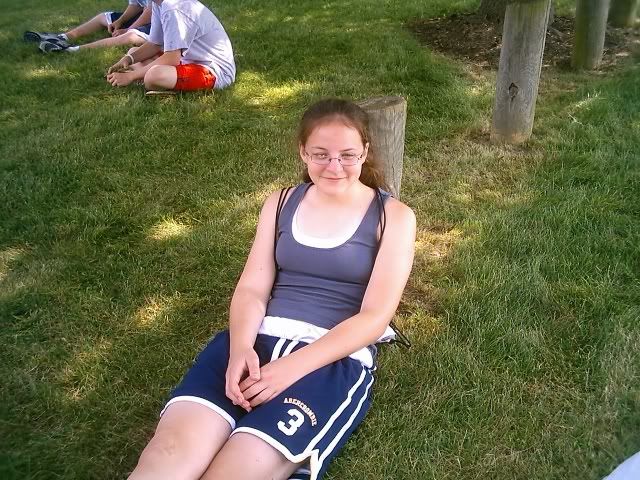 Ally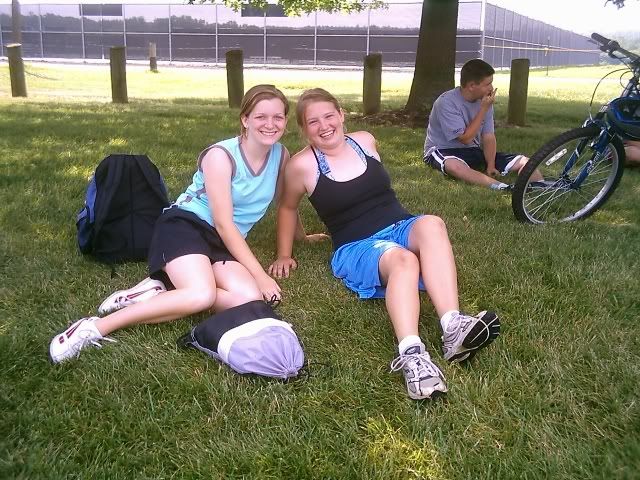 Moriah and Danielle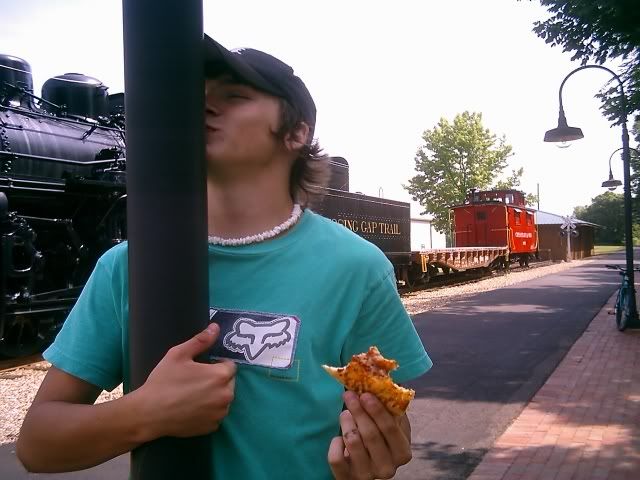 Billy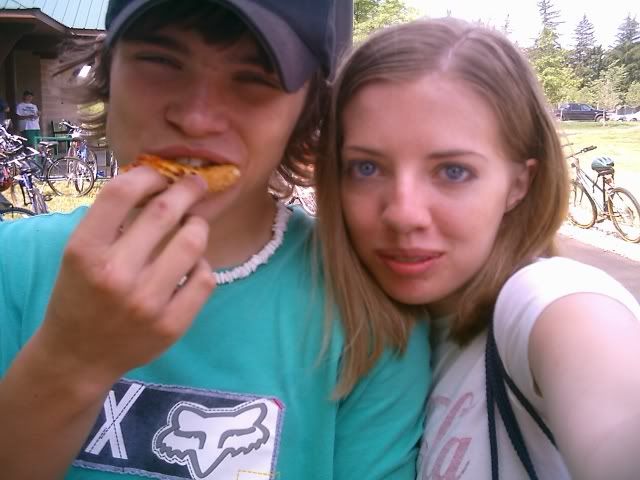 Billy and me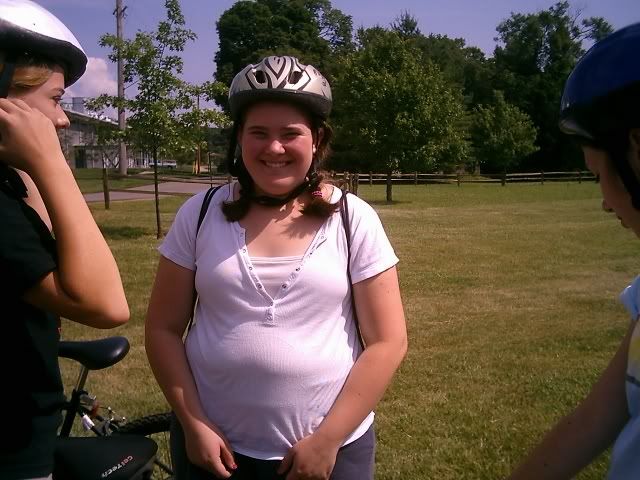 Megan - yes, we HAD to wear helmets.
Lizzi and me -- after the 18 miles..
Kim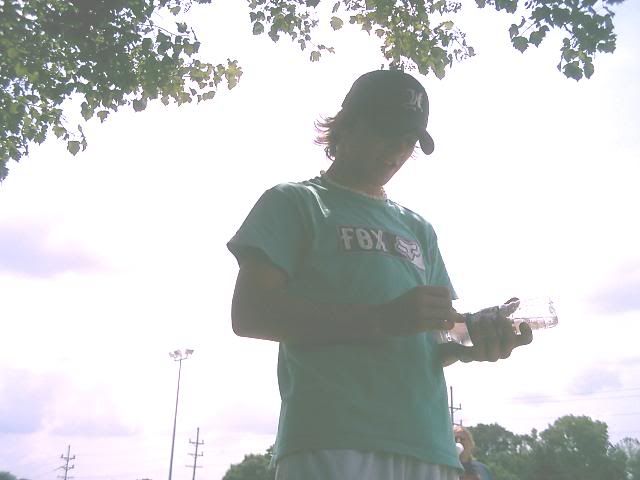 Billy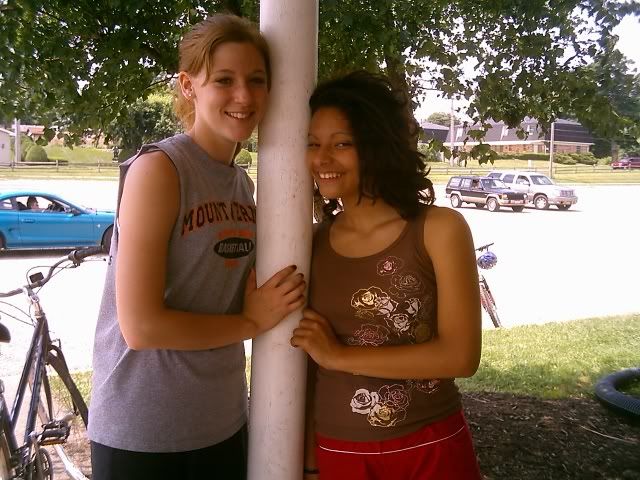 Rachel and Lizzi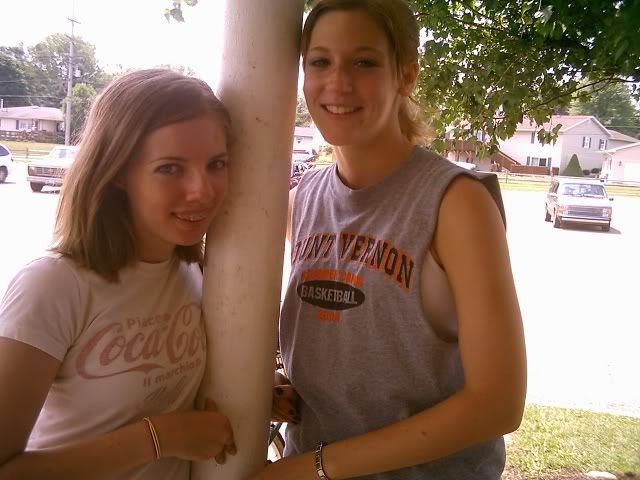 me and Rachel